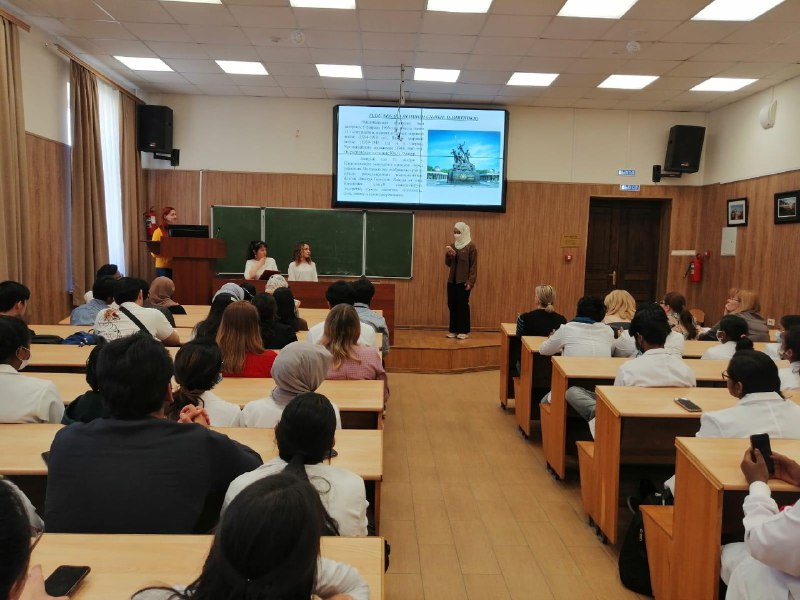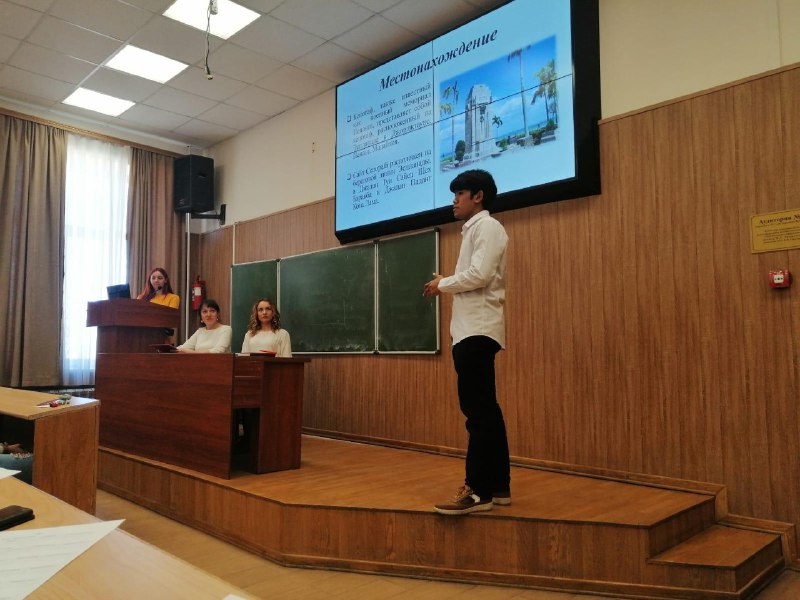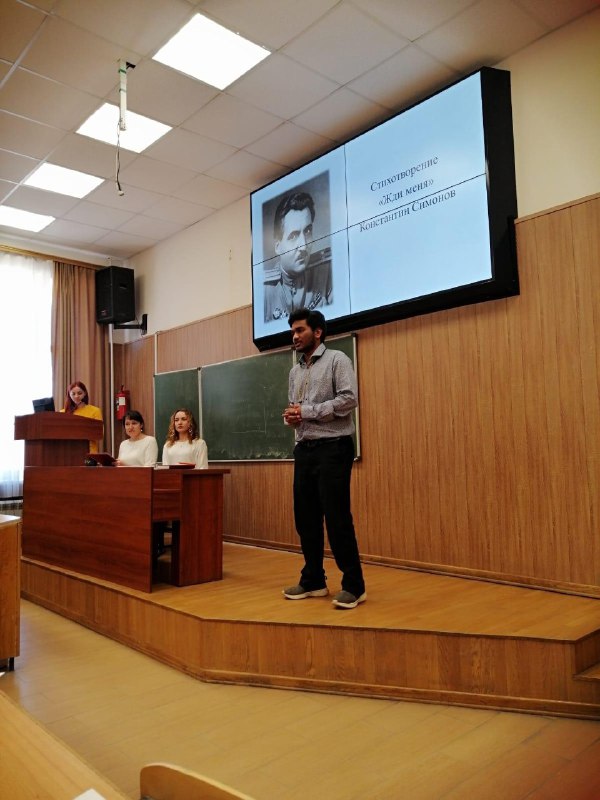 On May 5, the International Medical Institute hosted an event dedicated to Victory Day, which is considered to be one of the most important public holidays in Russia for decades.
The IMI students showed presentations about the heroes of the Great Patriotic War, in whose honor the streets of Kursk are named, listened to the most likely famous songs of the war years "Smuglyanka", "Katyusha", "Sinii Platochek", took part in a quiz, the winners of which received diplomas.
The students performed the poems of S. Marshak "The Boy from the village of Popovka", K. Simonov "Wait for me and I'll come back", A.Usachev "Glory to veterans", P. Sinyavsky "Children of War".
To acquaint foreign students with the history, customs and holidays of our country is one of the main tasks set by IMI administration and teaching staff. Thanks to such events, young people were able to feel what Victory Day means for Russia and every Russian person.