INTERNATIONAL REPRESENTATIVE

International Representative
Established in 1992, Trans Russian Co retains the exclusive rights to recruit international students to study at the Kursk State Medical University of Russia. We have representatives in 23 different countries and have recruited thousands of students who have successfully graduated as qualified doctors from KSMU.
Trans Russian Co provided advice and assistance in helping KSMU to become the first medical university in Russia to offer full medical courses in the medium of English. Course subjects available in English have allowed thousands of medical students to study Medicine, Pharmacy and Stomatology in the English language.
Trans Russian Co has representatives in a multitude of different countries including Canada, Mauritius, Malaysia, Maldives, Indonesia, Fiji, Sri-Lanka, Tanzania, Kenya, Brazil, Lebanon, Syria, Jordan, Egypt, Morocco, Sudan, Nigeria, Cyprus, India, Ghana, Europe, south Africa, Botswana, China and Latin America.
Partnership Enquiries
Any organization interested to cooperate with us is welcome to contact our main office as the address stated below:
Trans Russian Main Office:
Address: Lebanon, Beirut, Mansourit El Matin, Barid Street, Center Yazbique. Tel: 00961 3 594044 Fax: 00961 4 531093 E-mail: transrussian@kgmu.com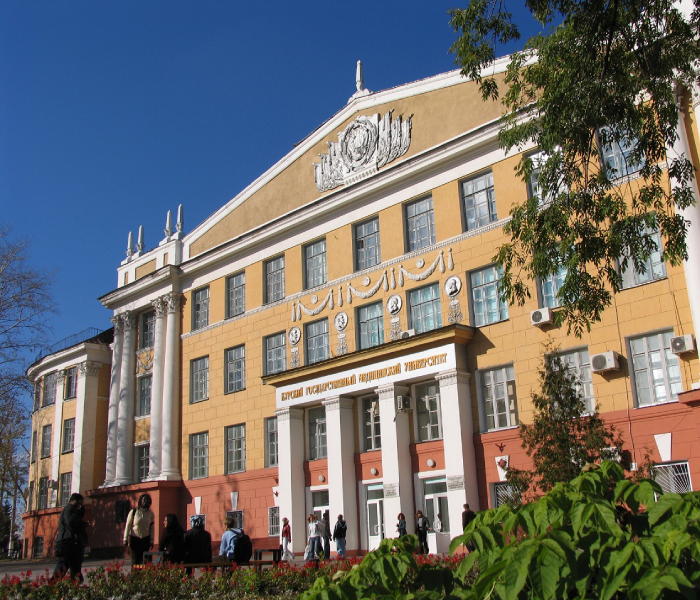 For International Applicants Enquires
TRC Team
TRC, 27 Old Gloucester Street, London WC1N 3AX, UK.
Tel. 0044 7 723474270
Email: enrolment@kgmu.com
Online Applicants who wish to study in Kursk State Medical University should fill the Application form, and to send copy of their passport and Education Certificate to enrolment@kgmu.com
Or apply through the Trans Russian Co local agent office in your country.
Students can also contact the TRC Team: enrolment@kgmu.com.