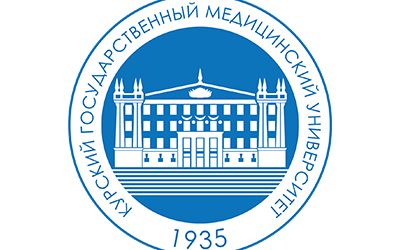 Dear Colleagues,
We are pleased to invite you to participate in the International Scientific Conference "University Science: A Look into the Future" dedicated to the 87th anniversary of Kursk State Medical University, which will be held on February 4, 2022 at Kursk State Medical University (Kursk, Russia).
Participation in the Conference is an opportunity to get acquainted with the achievements of scientific bases in Russia and other countries, to broadcast the positive experience of colleagues in the aspect of digitalization of the organization and conduct of scientific research, to replenish your knowledge base and your portfolio.
It is planned to conduct a "hybrid" event (full-time participation of a small audience with the organization of a ZOOM conference, online broadcasting, and subsequent posting of video recordings of reports). The format can be changed depending on the epidemiological situation.
The plenary session of the conference will take place in the Assembly Hall of the Kursk State Medical University: st. Yamskaya, 18, Kursk, Russia. Further, the work of the sections will be organized, during which the latest achievements of the scientific departments of KSMU and other universities will be highlighted.
You can find more detailed information about the event by following the link: https://ksmuconfs.org/?p=2315