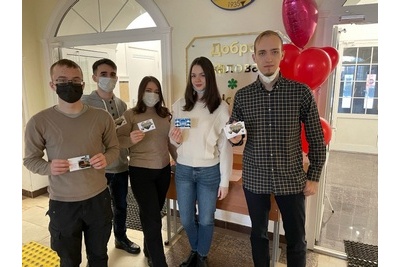 February 14 is a wonderful holiday when you can and should say words of love, gratitude and recognition. This year, KSMU students have the opportunity to send their warm messages to their loved ones: groupmates, friends using a special mail.
In the main building of KSMU, at the entrance to the central staircase, a corner is equipped and brightly decorated, where everyone can choose any Valentine's Day card they like, write their wishes and confessions and drop it into the box, from which all the cards will go to the addressees.
In just a few hours, the action has become very popular among students. They are happy to sign postcards, choosing the right and important words that are so necessary especially in this difficult period.
This event will last for a week, and starting next Monday, all addressees will receive their greeting-cards. Join the action!