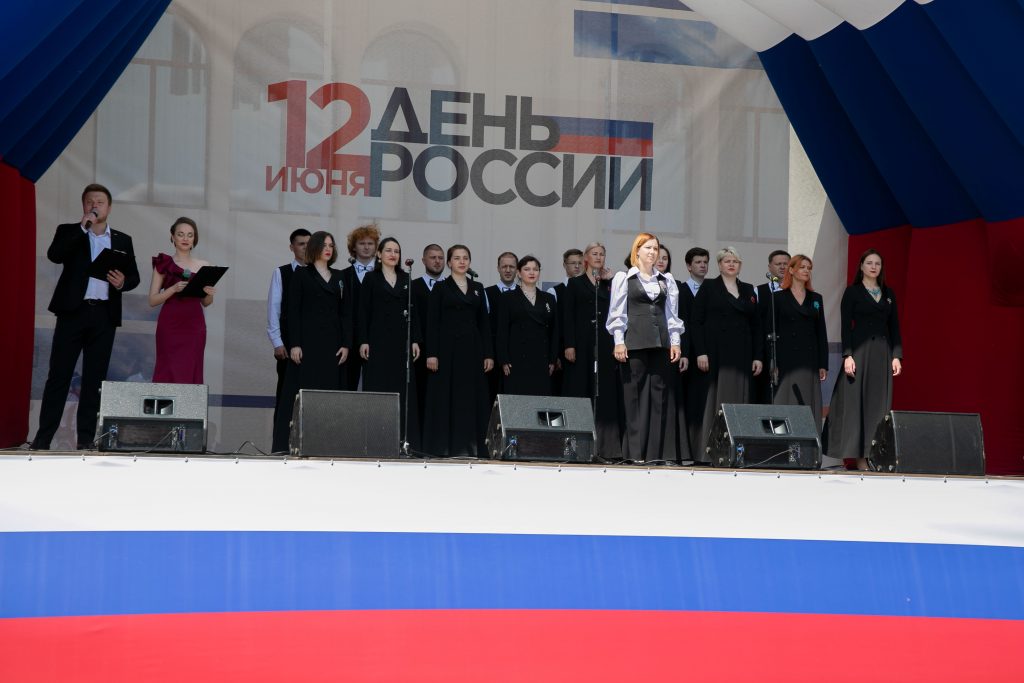 The Day of Russia is celebrated on June 12! It was on June 12, 1990 that the Declaration of State Sovereignty of the RSFSR was adopted. As we can see, the holiday is young but it
is important in the calendar of every resident of our country.
Russia is a country with a rich history, many famous people have come from it. Kursk land is also famous for its great countrymen.
Today – June 12 – a solemn rally dedicated to the Day of Sovereignty of the Russian Federation took place on the Theater Square. Representatives of the administration of the region and the city, public organizations, institutions, students, employees of enterprises took part in it.
The delegation of the Kursk State Medical University, which included the administration, teachers and students, arrived at the square with Russian flags and in a good mood.
After the solemn meeting, all the participants dispersed to different areas of the city in order to vizit a rich program consisting of 25 events prepared for the citizens and guests of the regional center.