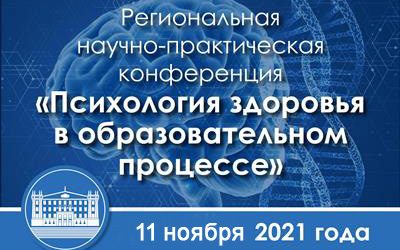 Dear colleagues! We invite you to take part in the Regional scientific and Practical Conference "Health Psychology in the educational process", which will be held on November 11, 2021 in a remote format.
For Kursk Medical University, the organization of the conference is a contribution to the implementation of the federal project "Strengthening Public Health" within the framework of the national project "Demography". Researchers, school principals, doctors, practicing psychologists will take part in the discussion of the factors of preserving the mental health of students and schoolchildren, the problems of teacher training, effective technologies used today in educational institutions of the Kursk region.
Detailed information is available on the website of KSMU scientific conferences >>>
The Organizing Committee of the conference.