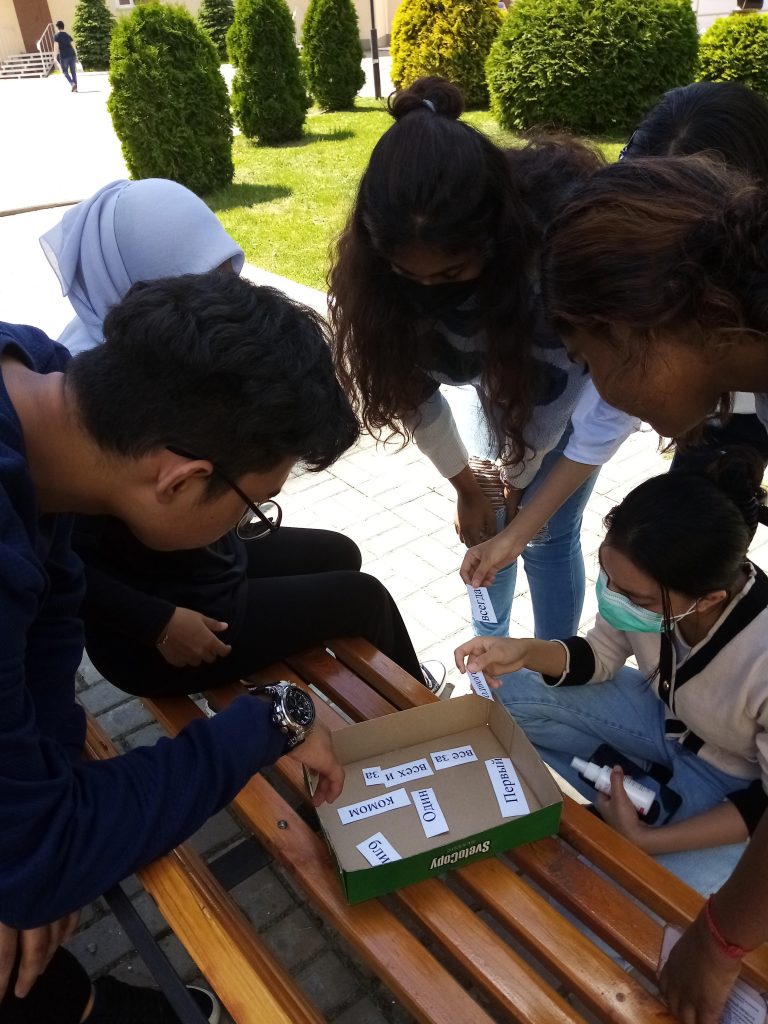 An educational quest dedicated to the Day of Russia was held at the International Medical Institute of KSMU. Foreign students received tasks in which together with the knowledge about the culture, history, and traditions of Russia they also reach the creativity, the manifestation of ingenuity and resourcefulness.
The format of the tasks was designed in such a way that the students could perform them outdoors. The territory of the inner courtyard of KSMU was divided into "stations", along which students moved according to the route, simultaneously performing tasks of various directions: there were both linguistic and linguocultural stations (for example, a station dedicated to the knowledge of the work of A.S. Pushkin), and tasks with elements of a sports competition (a relay game "Ringlet").
The participants of the quest noted that its passage was interesting, dynamic, they also discovered a lot of new things and justspent a good time. The innovative form of the quest allows you to combine organically both educational and entertaining tasks. The result of the event was the awarding of the winning team with commemorative diplomas.