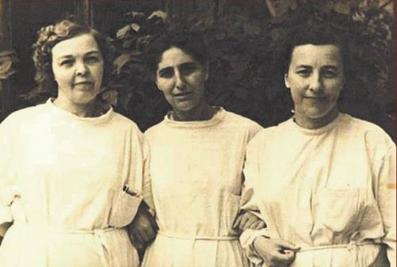 Along with the immortal feats of the soldiers, tankmen and pilots of the Great Patriotic War  it is impossible not to mention the heroism and courage of Soviet doctors. Thanks to them, thousands of soldiers remained alive, returned to the ranks and defeated the German invaders. Many of them fought on the front line and laid down their heads for the liberation of their homeland.
On the eve of the celebration of the Great Victory Day, May 5, 2022 at 14.00 in the History Museum of Kursk State Medical University (Main building, K. Marx str., 3, 1st floor, room 131) the opening of the photo exhibition "Medical workers during the Great Patriotic War" will take place
The exhibition presents unique photographs from the Great Patriotic War about the professional activities of doctors, nurses, paramedics, pharmacists in a difficult period of the country's history. We will be glad to see you at our photo exhibition.