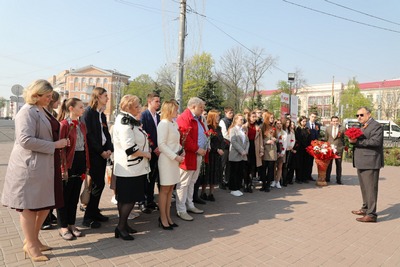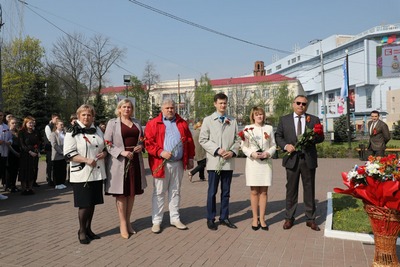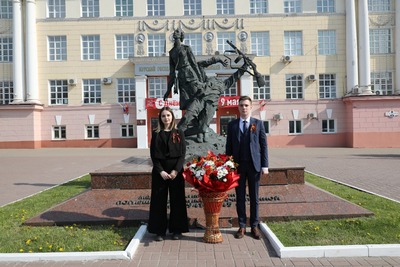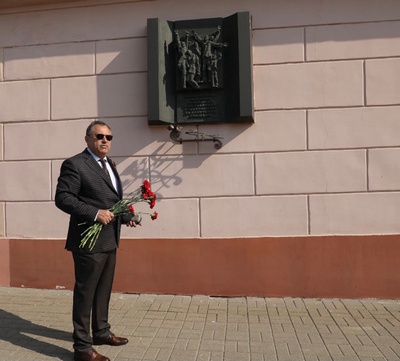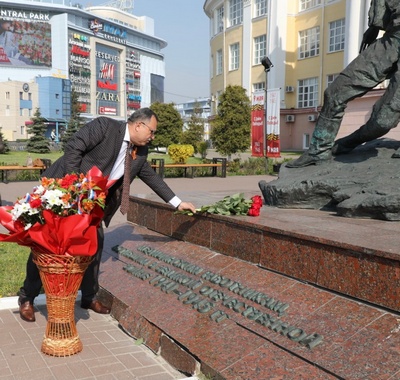 Teachers, students and employees of KSMU, headed by the rector of the university, Professor Viktor Anatolyevich Lazarenko, gathered for a mass meeting near the monument to medical workers who died in the Great Patriotic War of 1941-1945, installed in 2005 at the main building of the university.
The meeting was opened by the vice-rector of KSMU for Educational Work, Social Development and Public Relations Alesya Kuznetsova, saying that to forget the events of this war means to lose the future.:
– Our main task is to preserve the national memory and pass it on to the youth.
Rector Viktor Lazarenko reminded the audience about the role of medical workers in the Great Patriotic War:
– The first graduate of the Kursk State Medical Institute went to the front almost with its full complement! They carried the wounded from the battlefield, managed field hospitals, operated without leaving the table for several days, nursed our soldiers, not sparing themselves. 72 percent of the wounded were returned to service thanks to the heroic work of the country's doctors. At the same time, about 85 thousand medical workers died or went missing during the Great Patriotic War.
Elena Kravtsova, Director of the KSMU History Museum , Professor of the Department of Philosophy, told more about the first graduation of our front-line students:
– They not only saved, but also sacrified their lives. Boris Aleksandrovich Kosulin, Vasily Ivanovich Kazakov, Elena Ignatievna Smirnova, Anatoly Ivanovich Sosin are on the list of the dead. Missing: Nina Vasilyevna Chertova, Khaya Gershkovna Titievskaya, Vasily Egorovich Elizarov, Mikhail Fedorovich Golikov. These lists are currently being clarified. During the war, 116 thousand medical workers were awarded orders and medals, 47 of them became Heroes of the Soviet Union.
After a minute of silence, flowers and wreaths were laid.