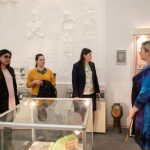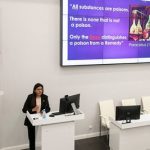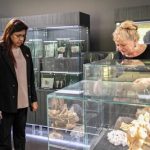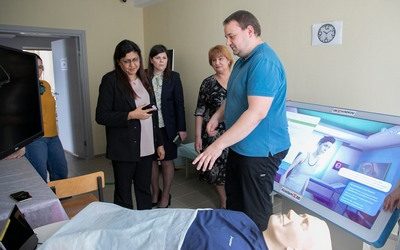 On April 9, 2022, within the visit of the delegation of the Embassy of the Democratic Socialist Republic of Sri Lanka to the Russian Federation, a lecture by Her Excellency Professor Janita A. Liyanage, Ambassador Extraordinary and Plenipotentiary, was held for domestic and foreign students of Kursk State Medical University.In order to familiarize the Embassy delegation with the university, an excursion of the university was conducted, including a visit to the Research Institute of KSMU, the Federal Accreditation Center of KSMU, the Anatomical Theater of KSMU and the Museum of History of KSMU.
Her Excellency Professor Janita A. Liyanage noted the high level of equipment of the university and the favorable, tolerant environment created for the study and residence of foreign citizens.
Students of the International Medical Institute – citizens of Sri Lanka were given the opportunity to communicate with the Ambassador and discuss all their questions.