Today, more than 120 foreign citizens from the Republic of Uzbekistan study at Kursk State Medical University. The university administration pays great attention to the involvement of foreign students in the social life of the university by studying traditions and customs of our country, but at the same time preserving the national cultural values of other states.
In accordance with the outlined plan for the international cooperation development, on April 28, 2021, a meeting of employees and students of Kursk State Medical University and the Fergana Medical Institute of Public Health of the Republic of Uzbekistan, studying in joint educational programs using the networked form of interaction, was held in the videoconference mode.
The teachers of KSMU, currently being in Fergana, professor of the Department of Normal Physiology named after A.V. Zavialov I.L. Privalova, associate professor of the Department of General and Bioorganic Chemistry O.A. Eletskaya,as well as teachers of the Department of Functional Methods of Visual Organ Research, who came to our university in the frames of the academic exchange, head of the Department of Intermediate Level and Hospital Therapy U.T. Sadikov, Associate Professor of the Department of Biochemistry M.A. Marupova, the head of the Department of Physiology and Pathophysiology M.T. Rasulova, deputy deans of the international faculty Sh.R. Khabibullaev and S.S. Bobozhonov, and also the educator of the Department of Socio-cultural Adaptation of IMI KSMU M.V. Dugina participated in the meeting.
The meeting was held under controll of Professor of the Department of Normal Physiology named after A.V. Zavyalov I.L. Privalova and Deputy Director for General Affairs of the International Medical Institute of KSMU T.F. Dremina.
Within the framework of the meeting, issues of organizing and holding joint cultural events, the development of student self-government were discussed, it was decided to create a community of foreign students from Uzbekistan in Kursk, which will contribute to successful adaptation to the new socio-cultural environment upon arrival in Kursk.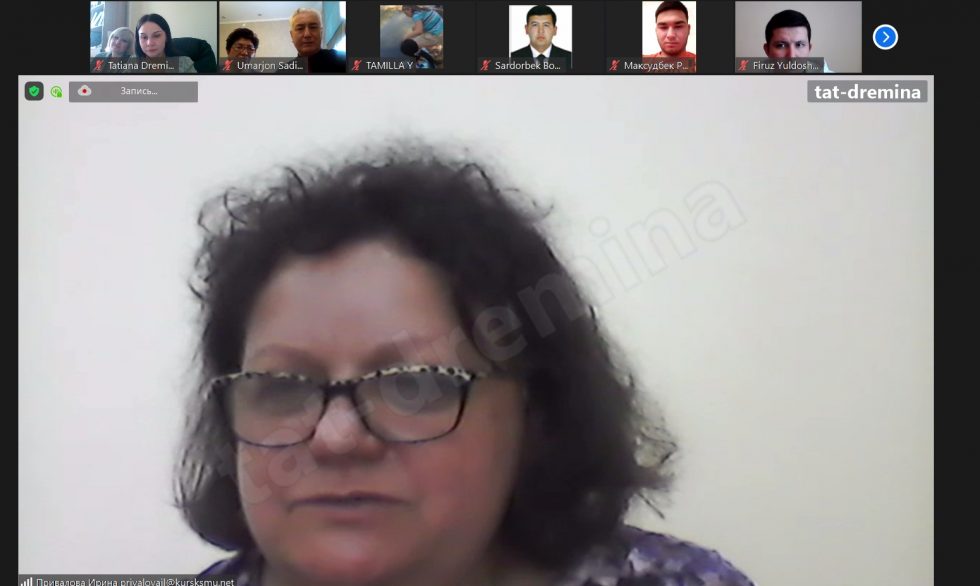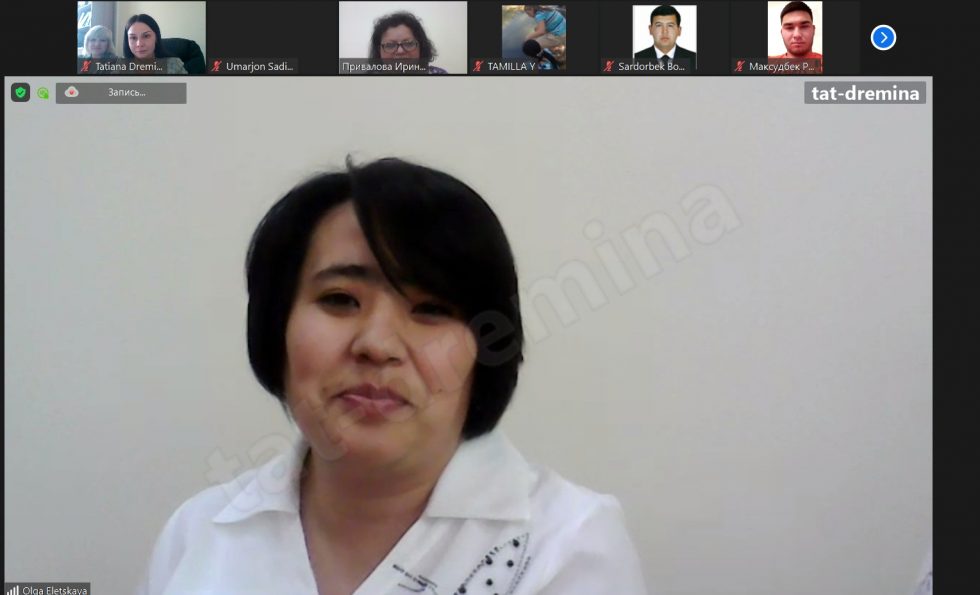 Информационные рубрики
Главный корпус
+7(4712)588-137
305041 К.Маркса,3, г.Курск
kurskmed@mail.ru
Приемная комиссия
58-81-38, 58-81-28, 58-81-29
305041 К.Маркса,3, г.Курск