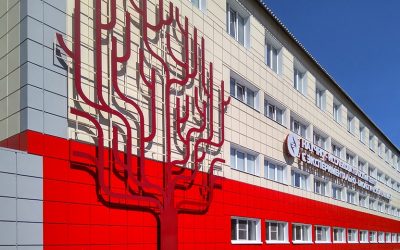 Dear colleagues!
We are pleased to invite you to participate in the events of the International Scientific and Practical Conference "Medical Science in the era of digital transformation", which will be held on December 10, 2021 at Kursk State Medical University (Kursk).
The year 2021, declared by the President of the Russian Federation as the "Year of Science and Technology", is coming to an end. The COVID-19 pandemic has made its own adjustments to the implementation of the goals and objectives set for Russian science. Despite the difficulties associated with the unfavorable epidemiological situation, research work at universities and research institutes continued, as evidenced by a significant number of scientific publications, patents, implemented projects under grant programs, and winning competitions to support research in the form of grants. An undoubted achievement was the more intensive pace of digital transformation in the organization of science, not only in Russia but also abroad.
Participation in the Conference is an opportunity to get acquainted with the achievements of scientific bases in Russia and other countries, to broadcast the positive experience of colleagues in the aspect of digitalization of the organization and conduct of scientific research, to replenish their knowledge base and their portfolio.
The conference will be held in the format of a plenary session and four symposiums, the topics of which will correspond to the main scientific directions of the research institutes of Kursk State Medical University: genetics, physiology, pathology, experimental medicine. It is planned to hold master classes on modern laboratory technologies, as well as round tables on topical issues of modern science.
More detailed information about the event can be found by clicking on the link: https://ksmuconfs.org/?p=1848