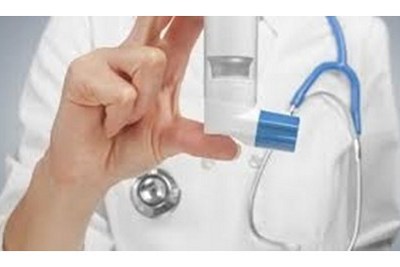 According to the decision of the World Health Organization, World Asthma Day and World Allergy Day are celebrated annually on May 30. The main purpose of the event is to attract public attention to these important issues. Allergy is called the "plague of the third millennium", a disease of civilization. According to statistics, from 20% to 40% of people in the world suffer from one form of allergy, that is, at least one in five inhabitants of the planet is allergic. According to epidemiological studies, about 300 million people in the world suffer from bronchial asthma, in Russia it is every 12th person.
Allergy is an increased sensitivity of the body to any substance (chemical ingredient, product, wool, dust, pollen, drug or microorganism). Manifestations of allergies can be different: in the form of skin syndrome (urticaria, dermatitis), angioedema, anaphylactic shock, rhinoconjunctival syndrome (allergic rhinitis), bronchial asthma, etc. Bronchial asthma is a chronic inflammatory disease of the respiratory tract, manifested by attacks of shortness of breath, wheezing, which are often accompanied by coughing and can develop into seizures suffocation. The disease begins, most often, with itching and redness of the eyelids, photophobia, lacrimation, runny nose, later there is a feeling of heaviness in the chest, difficult breathing, cough, especially at night or early in the morning, and in severe cases – an attack of suffocation.
Risk factors for the spread of allergies and asthma:
smoking (active and passive), especially in childhood and during pregnancy;
taking medications, exposure to chemicals, and eating allergenic foods during pregnancy;
uncontrolled use of hormonal contraceptives and antibiotics;
the predominance of foods with synthetic additives in the diet;
stress and adverse environmental factors.
Primary prevention of asthma and allergies of children.
The most common form of asthma of children is atopic asthma. At the same time, improper nutrition plays a major role in the development of children`s allergies , especially in the first years of life.
Preventive measures of asthma (and allergies) in children include:
breastfeeding of newborns and children of the first year of life; breast milk has a beneficial effect on the development of the body's immune system and contributes to the formation of normal intestinal microflora;
timely introduction of complementary foods in the period from 4 to 6 months. it is a measure to prevent asthma and allergies; it is strictly forbidden to give children such highly allergenic products as bee honey, chocolate, nuts and citrus fruits;
providing favorable living conditions for a child is an important method of preventing asthma and allergies; children who come into contact with tobacco smoke or irritating chemicals are much more likely to suffer from allergies and are more likely to develop bronchial asthma;
prevention of chronic respiratory diseases of children is the timely detection and proper treatment of bronchitis, sinusitis, tonsillitis, adenoids.
Tips for patients suffering from allergopathology:
avoid foods and medicines that cause you allergies;
do not keep pets in the house; animal allergens are detected indoors for another 6 months;
avoid things that can accumulate dust: carpets, old books, upholstered furniture;
things that cannot be disposed must be well covered ;
use furniture that can be wiped (wooden, plastic, vinyl or leather);
wash all bed linen (duvet covers, sheets, pillowcases) in hot water (above 60 °C) at least once every 2 weeks;
wet cleaning in the house should be carried out daily;
during cleaning, it is preferable for a patient with bronchial asthma to be in another room or on the street;
use the hood over the gas stove during the cooking period;
avoid contact with cigarette smoke and paint products;
during the flowering period of plants that cause you allergies, it is recommended to temporarily change the region of stay;
try to lead an active lifestyle;
organize proper nutrition.
Head of the Department of Clinical Immunology, Allergology and Phthisiopulmonology of KSMU Yudina S.M.
Assistant of the Department of Clinical Immunology, Allergology and Phthisiopulmonology of KSMU Tarabrina O.V.