Nothing unites students like a joint activity. On the eve of the summer holidays, on the initiative of the International Medical Institute of KSMU and with the support of the head of the FAC KSMU, Assoc. I.I. Dolgina, International students had the opportunity to attend a series of master classes in nursing, organized from July 11 to July 21, 2022 by KSMU medical faculty students, who have diplomas of secondary vocational education.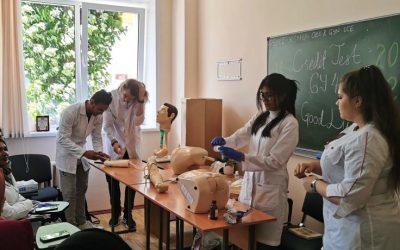 International students had a chance to make new friends, practice Russian in situations that simulate their future professional activities, and, most importantly, develop their skills necessary.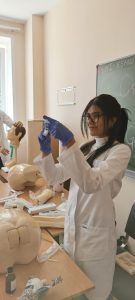 International students in a playful way learn to communicate with patients, consolidate in practice the knowledge gained during theoretical classes, on the simulation equipment provided by the FAC KSMU, they bring to automatism the skills required in the daily professional activities of physicians.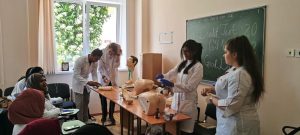 We hope that in the future cooperation of this kind will become a good tradition, and today we invite everyone to join our master classes!
To register, please contact the Deputy Head of the Education Department of MMI.