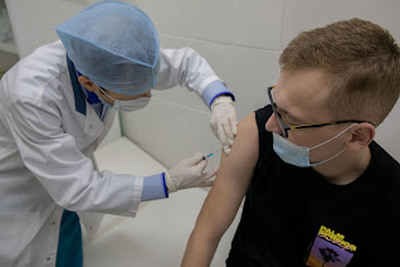 The vaccination campaign against seasonal viral diseases at Kursk Medical University traditionally begins in September. The Soviflu vaccine, which has been proved over the years, is on guard of our immunity.
– The KSMU health center started vaccination against influenza on September 6. Since then, about three thousand students have been vaccinated – from the first to the sixth year. We work daily on weekdays from 9.00 to 15.00. I note that the Soviflu vaccine is for adults. Not often, but there are people among the first-year students who have not reached the age of 18. We send them to the MPC medical center, where there is a vaccine for children, explains S.V.Sasin, a paramedic of the KSMU health center.
There is no need to make an appointment for a flu vaccination – students are vaccinated upon contacting a health center. Persons with symptoms of acute diseases and exacerbation of chronic ones are not allowed to the procedure.
Another necessary requirement: there should be an interval of at least one month between vaccination against COVID-19 and influenza.