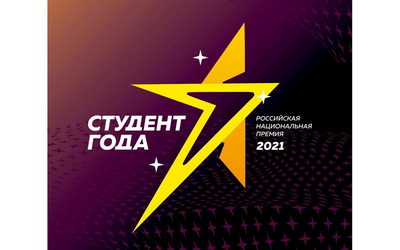 The names of the finalists of the "Student of the Year – 2021" award have been announced!
among educational organizations of higher and professional education
Nomination "Creative Personality of the Year" – Kristina Kastornaya, Kursk State Medical University;
Nomination "Volunteer Association of the Year" – social project "AS-ONKO" – Kristina Melnikova, Anastasia Chernyaeva, Yana Olifer, Kursk Medical University.
Victoria Samsonova – student of the Medical and Pharmaceutical College, nomination "Chairman of the Board of Students of the Year";
We wish them to adequately represent Kursk State Medical University in the final of the Russian National Award "Student of the Year", which will be held in Tomsk from November 13 to 18.