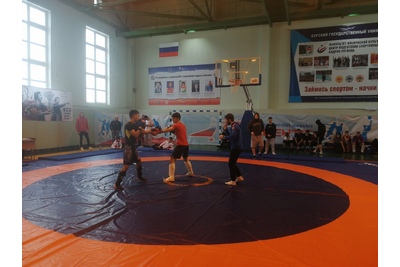 On January 22, 2022, the wrestling championship of the Kursk region was held on the basis of Kursk State University.
Kursk State Medical University was represented by members of the martial arts team.
According to the results of the competition:
1st place in the pankration discipline in the 58 kg weight category was taken by Marat Hamidov (1st year student at the Faculty of Dentistry);
The 1st place in freestyle wrestling in the 74 kg weight category was taken by Mukhamed Saipudinov (3rd year student of the Faculty of Medicine).
Congratulations to our athletes and their coach, teacher of the Department of Physical Education Kozlova O.I. on a successful performance and wish you further victories !!!