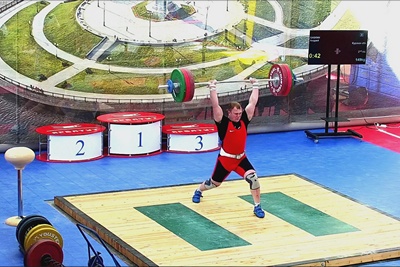 On May 16-19, 2022, the Central Federal District Weightlifting Championship was held in Yaroslavl.
The Kursk Region national team was represented by Andrey Babkin, a 4th-year student of the Biotechnical Faculty. In a hard struggle, he took an honorable third place in the weight category up to 102 kg with a result of 269 kg.
Congratulations to Andrey and we wish him new sports victories!!