July 12, 2022 Rector of KSMU Professor V.A. Lazarenko congratulated international students from Sri Lanka on their victory in the annual interuniversity cricket tournament at the Embassy of Sri Lanka in Russia. KurskState Medical University is the only university accredited in Sri Lanka, which represents a high level of risk in the development of personnel for Sri Lanka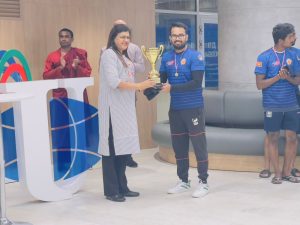 Over the past four years, international students of KSMU have taken first place in the cricket tournament organized by the Embassy of Sri Lanka in the Russian Federation. Our achievements in sports, students are perfectly combined with success in educational activities, which has a high level of motivation to lead a healthy lifestyle and actively participate in the social life of future doctors.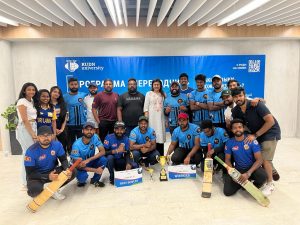 The students thanked Viktor Anatolyevich for the constant support of student initiatives and donated the cup to the Museum of History of KSMU.