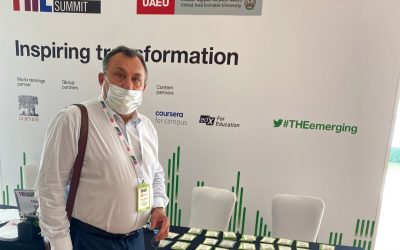 The delegation of KSMU headed by Rector Professor V. A. Lazarenko took part in the Developing Economies Summit in Dubai, organized by the International Organization "Times Higher Education" together with the host partner of the University of the United Arab Emirates on October 18-20, 2021.
The Summit was attended by leading experts and the university leaders. Topical issues of increasing the sustainability of universities, planning and supporting the development of an inclusive environment and others were raised.
During the Summit, the delegation of KSMU held talks with the Summit participants about the role of digital transformation in accelerating the growth of universities.