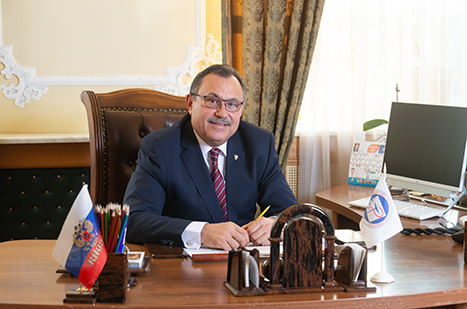 Dear colleagues!
Please accept my sincere congratulations on your professional holiday – Teacher's Day!
Teachers of higher education have a special mission. You are guides of the profession, clinical practice. With your help, students master the material necessary for work, take the first steps in their chosen specialty. In many ways, you inspire students for research, curiosity, love for a particular discipline, to some extent influence the choice of future specialization.
You brilliantly transfer your knowledge and skills to young specialists. This is a special talent, gift and vocation.
Largely thanks to your work, our university holds leading positions in the world, federal and regional rankings from year to year. Students, who become prize-winners of Olympiads in specialized subjects, receive grants for the implementation of scientific and social projects are the pride of our university. This is a great merit of the teaching staff. Without too much modesty, we can say that you are responsible for the future, for medical personnel. You take it upon yourself and successfully cope with the task.
Dear teachers of KSMU, you are our pride, our eternal engine! Thank you for your brilliant work! I wish you an inexhaustible source of inspiration, professional success, and grateful students!
V. A. Lazarenko, Rector of KSMU, Honored Doctor of the Russian Federation,
Doctor of Medical Sciences, Professor,
Deputy of the Kursk Regional Duma of the VII convocation, Honorary Citizen of Kursk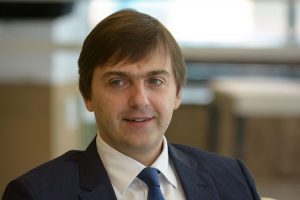 Happy holidays, dear teachers!
Teacher's Day is without exaggeration a great holiday for every person because we all had wonderful teachers in our lives, who we remember with gratitude and love for being wise mentors and faithful friends for us.
Thank you for your dedication and love for children, for your passion for the profession and for helping students to become literate and educated people, worthy citizens of their Fatherland, instilling in them respect for people, love for the Motherland.
You are the pride of Russia. It is you who provide high-quality education for Russian schoolchildren, which means a confident future for our country.
I heartily wish you energy and well-being, wise decisions and bright insights, happiness from the successes of your students and your amazing discoveries in the profession!
Minister of Education of the Russian Federation Sergey Kravtsov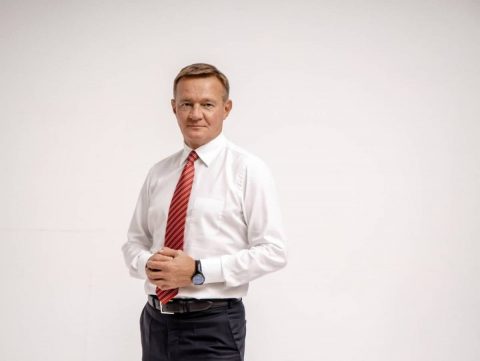 Dear teachers, employees of the education system and veterans of pedagogical work!
Please accept my warmest and heartfelt congratulations on your professional holiday – International Teacher's Day! A great responsibility lies on your shoulders for the upbringing of the younger generation. It is you who pass on to your students the values and knowledge that will help them to make the right choice throughout their lives.
The achievements of young Kuryans are largely determined by your sincere love, high professionalism and great responsibility. I am pleased to note that there are many outstanding, creative and passionate people among you. In total, more than 21 thousand teaching staff works in the education system of the Kursk region.
Dear teachers! Thank you for the hard daily work, pedagogical enthusiasm, sensitivity and knowledge that you share with our children.
I wish you good health, happiness, prosperity, and success! Let miseries pass you by!
Governor of the Kursk region,
Roman Starovoit