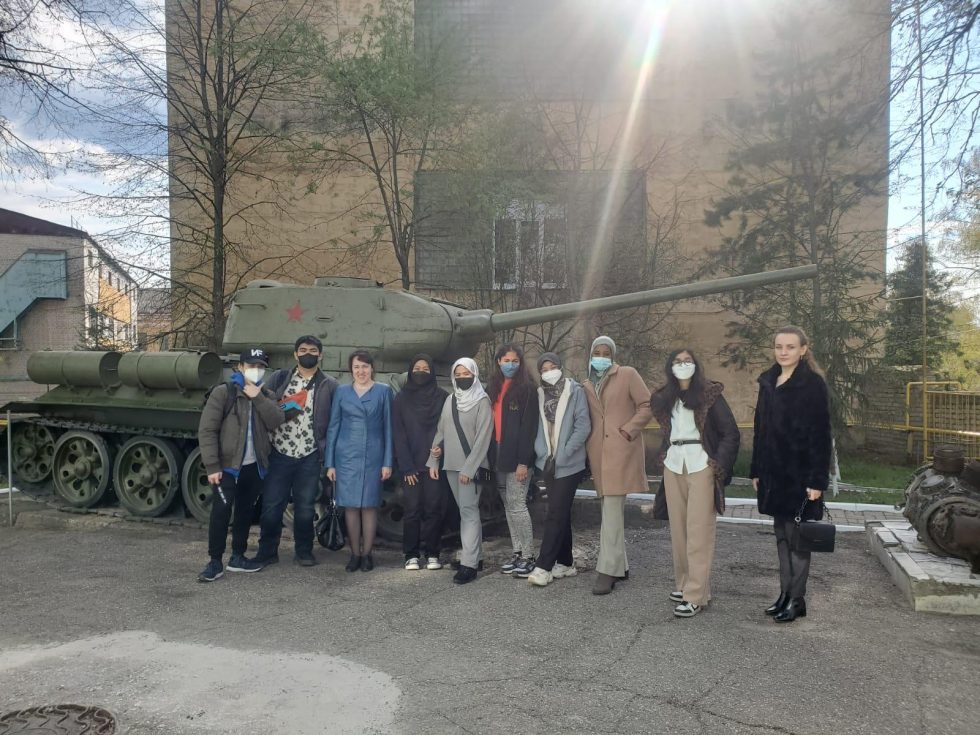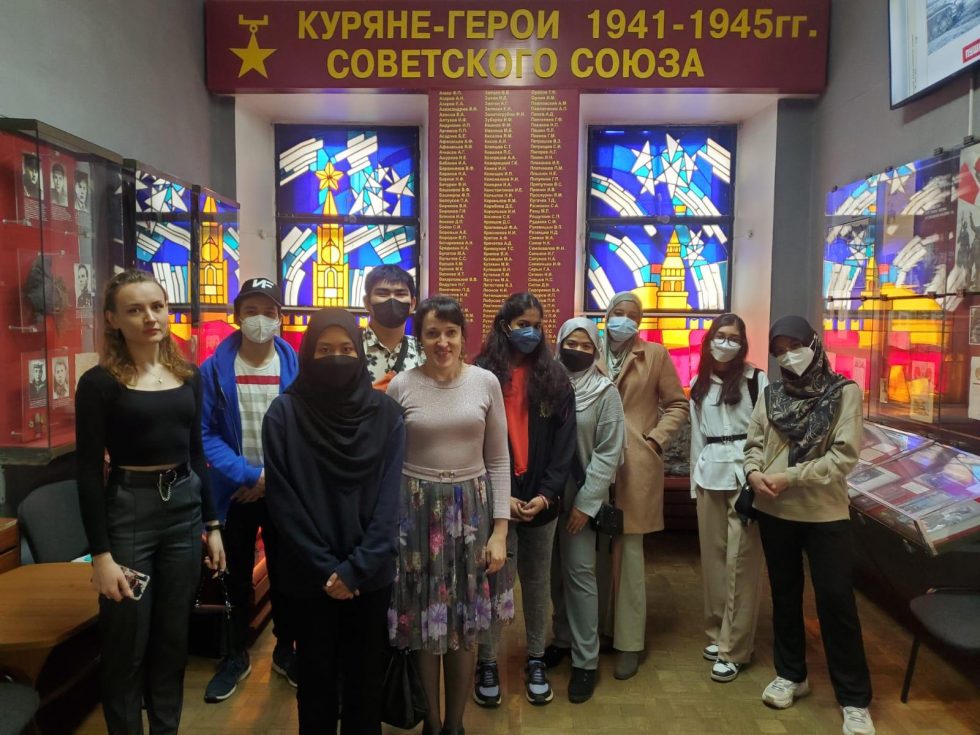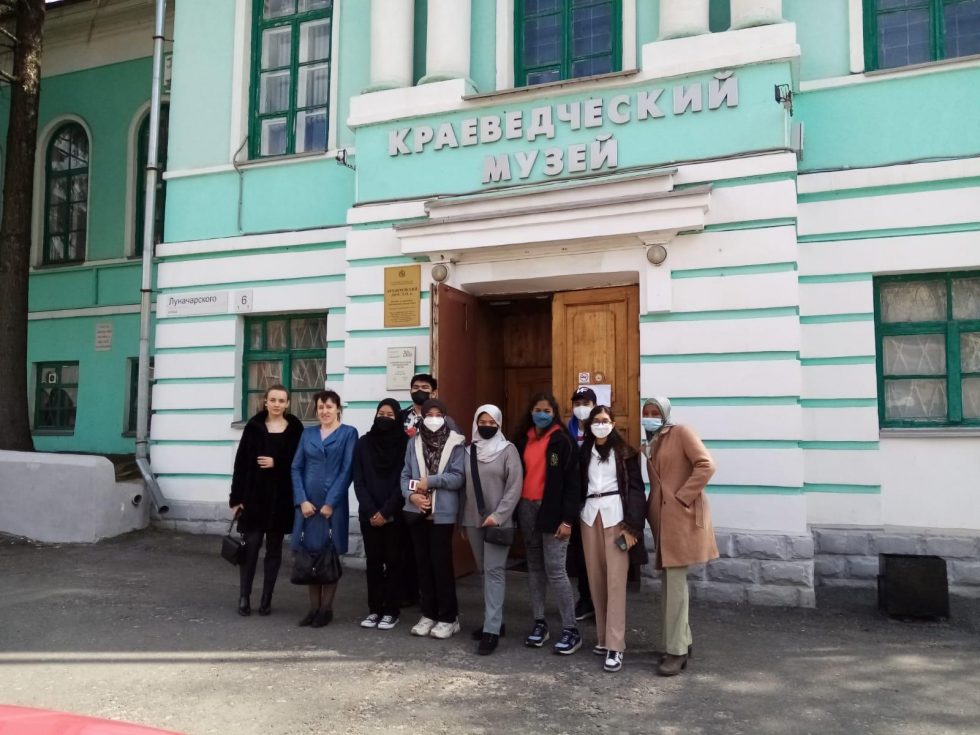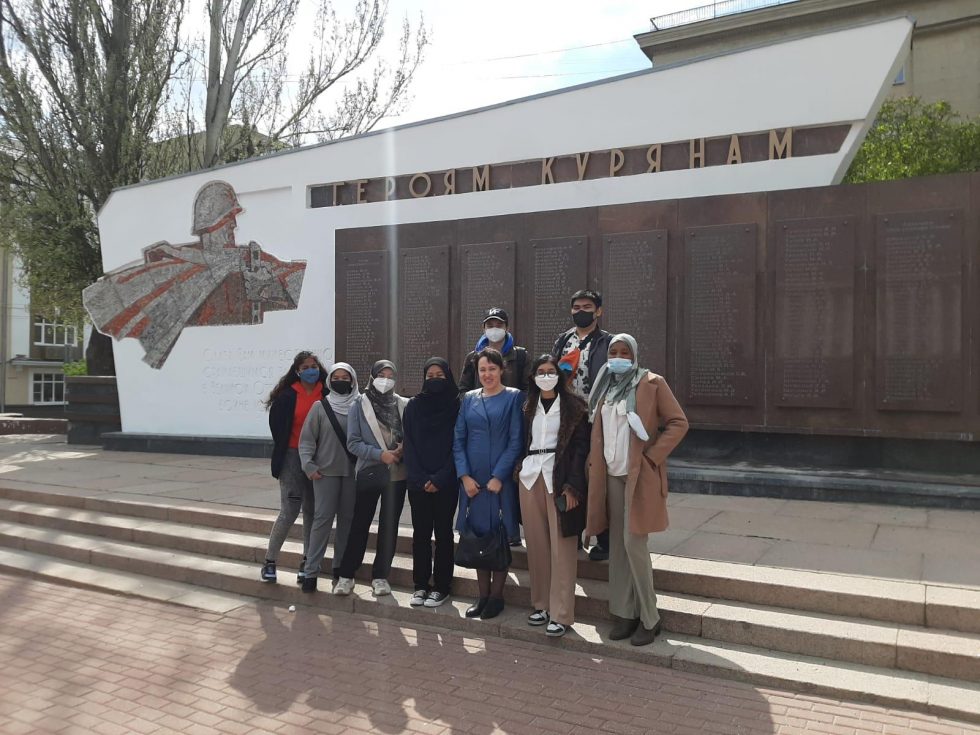 On the eve of the holiday 9th of May ,students of the International Medical Institute under the guidance of teachers V.A. Altukhova and A.V. Gladysheva visited the Kursk Local History Museum.
The purpose of this excursion is to develop socio-cultural competence among foreign students, the formation of intercultural and interethnic tolerance, improving knowledge of the Russian language and applying them in practice.
An interesting and informative tour around the museum halls with various expositions was given for IMI students , which helped to understand and see the life of our ancestors.
The students listened with pleasure, and looked with curiosity at the exhibits .
The boys especially liked the hall of "Military Glory" dedicated to the Great Patriotic War. Photo portraits of war veterans, lists of military orders and medals are presented here. In the showcases there are decorations and decoration certificates, grateful letters, front-line correspondence, personal belongings of war participants as well as models of weapons.
At the end of the tour, the guys thanked the guide for a detailed story and the opportunity to supplement their knowledge about Russia.