In accordance with the program of the meeting of the Council of Rectors of Kursk universities on July 1, 2022, an agreement on cooperation and agreements on the implementation of scientific projects aimed at the development of new methods of antitumor therapy were signed. The rector of Kursk State Medical University, Professor V.A. Lazarenko, and the rector of the South-Western State University, Professor S.G. Emelianov, fixed on paper the research projects already being implemented by the research teams of the universities.

Our partners at SWSU will synthesize biocompatible colloidal systems based on cerium oxide and zinc oxide nanoparticles that have selective cytotoxic properties, for the development of anti-tumor technologies. Their high activity is supplemented by protective properties that protect healthy cells of the body from anti-tumor effects, which is conditional upon simultaneous presence of both anti- and prooxidant properties.
Preclinical studies of nanosensitizers with anti- and prooxidant properties for photodynamic therapy will be carried out at the Research Institute of Experimental Medicine of KSMU at the expense of the grant under the Priority-2030 program of strategic academic leadership, in which our partner participates.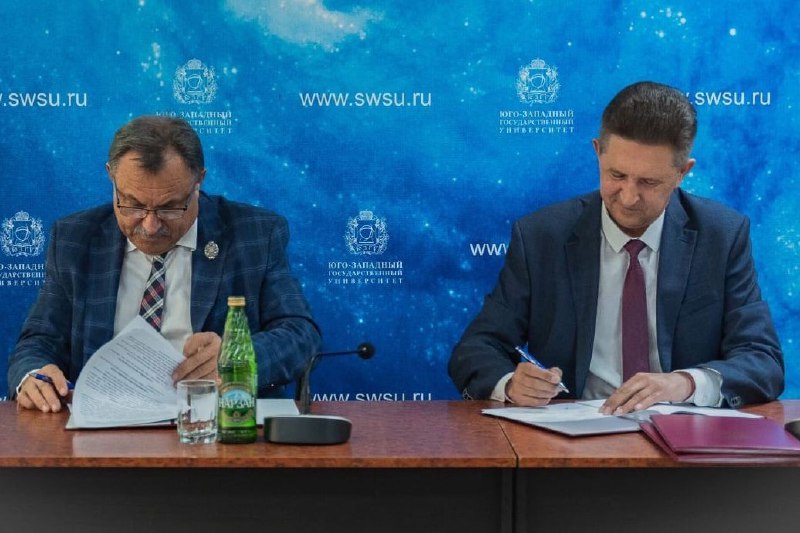 At the first stage, studies of the antitumor properties of nanosensitizers in relation to cell lines of healthy fibroblast cells will be carried out. At the second stage, it is planned to study the antitumor properties of nanosensitizers in relation to fibrosarcoma tumor cell lines.
The development of new technologies that have a detrimental effect on tumor cells and at the same time protect healthy structures will open new prospects in clinical oncology, and the introduction of effective and safe photodynamic therapy methods will increase the effectiveness of treatment and reduce its complication rate.