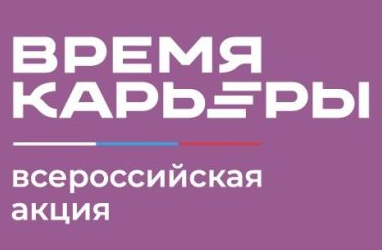 From November 1 to November 30, a large-scale career campaign "Career Time" will be held throughout the country. Career events will provide an opportunity to meet future employers, pass express interviews, attend useful lectures and masterclasses from experts and company executives, as well as receive an invitation to an internship or employment.
Also, within the framework of the campaign, participants will have an online career marathon, where speakers will share their experience of finding a job and building a successful career, proven life hacks and help to properly prepare for all stages of hiring.
This year, the Career Time ecosystem has been replenished with a resume evaluation service that allows you to get feedback from experts and HR managers, correct typical mistakes and strengthen your resume. The service has already been used by 1,247 people.
The events of the Career Time campaign will be held in a mixed format, taking into account all epidemiological restrictions, in accordance with the recommendations of Rospotrebnadzor.
Anyone from anywhere in the country can join the online events.
Finding a dream job is important. Just as important as Career Time.
Details and registration: времякарьеры.рф/?r=vuz2021